The winter season has set in, and because of that you can't run outside. Since you want to continue building on your gains, you invested in a treadmill. While it's a great investment because it would allow you to run or jog anytime of the day, there is still a world of difference between running on a treadmill and running outdoors.
Here are five things that differentiate treadmill and outdoor running:
1 – It's easier to get bored on a treadmill.
Sure, most of the treadmills these days have tons of entertainment features like console speakers where you can plug in your mp3 player, and iPod docks that allow you to watch your favorite movies. But for the most part, running on a treadmill can be very monotonous and this can make you feel bored, and ultimately, stop running.
When you run outdoors, you'll have the benefit of looking at the various sceneries which can keep yourself distracted. On the contrary, it is hard not to look at the clock every now and then when you are running on the treadmill.
2 – Treadmills cushion impact of running.
If you've been running outdoors for months or years, you might be complaining a lot about joint pain and back pain. The accumulated stress caused by running on pavement can damage your knees, feet, and back, which make you complain on these aches.
On the other hand, treadmills are padded so there is decreased impact on the body. Running on treadmills is ideal for people who are overweight and injury prone.
3 – It's harder to run outdoors
Treadmill workouts are considered less intense compared to outdoor workouts. There are fewer muscle fibers utilized when running on a treadmill. Plus the belt gives you a lift, propelling your body forward meaning less effort on your part. Another reason why it is harder to run outdoors is the wind resistance.
On the other hand, running on the ground requires more out of your feet and legs. Your core muscles are more involved, necessitating small adjustments to cope with the varying surfaces.
But there's one way for you to increase the intensity of running on a treadmill, and that would be to raise the incline level of the machine. Bump up the incline and increase your speed, and for sure, the number of calories you'll burn would shoot up.
4 – Running on a treadmill is safer.
Let's face it, running outdoors puts you at risk of getting attacked (especially if you run in the wee hours) or slipping or falling. You'd rather run on the treadmill that running in the late hours or in an unsafe part of your community.
5 – You can simulate race courses on treadmills.
One distinct advantage of treadmill over running is that you can simulate a goal race course.  Many of the treadmills today have programmable options that adjust the incline levels according to the course map, so you can more or less replicate the overall experience of running outdoors.
The Best Cushioned Treadmill Reviews for 2020
So what you should remember in buying a cushioned treadmill? Investing in a cushioned treadmill can be one of the best decisions you'll make for your health. A treadmill may cost so much, but it will help you keep in shape no matter what time of the year it is. Cushioned treadmills are particularly ideal for you if you are wary of the impact of running on your knees and back.
Finding a cushioned treadmill is not an easy task with the number of models out on the market today.  There are lots of cushioned treadmills that incorporate some of the most advanced features such as heart rate monitor, programmable workouts, space saving design, and user profile or identification. A good cushioned treadmill will typically be a high-end item, although there are cheaper models that you can settle for.
In determining the right cushioned treadmill for you, consider factors such as your budget, space at home, and and the size of the deck. Obviously, you should get a treadmill that fits your budget.  Likewise, you'll have to think of the space that you have in your room before procuring a treadmill.  Lastly, get a treadmill that has enough space so you can run or walk comfortably, with minimal risks of injuries.
The Best Treadmills for Under 1000 Dollars that you can buy in 2015
As you will see if you read our article , there's really no lack of choices for shoppers of treadmills with a budget of less than one thousand dollars. At that price, you can get a treadmill with contemporary features such as LCD display, heart rate monitoring, programmed workouts, and even built-in speakers.
Most of the treadmills in the price bracket also have enough surface area for you to run and walk.  Likewise, the cushion seems to be fairly good for treadmills that are within this price range.
However, there are certain features that pale in comparison with those of more expensive models. For example, the audio speakers won't win any audiophile awards. Likewise, the integrated fans may not be enough to cool you down. Or the incline levels may be limited compared to those of more expensive models.
Staying in shape can be a challenge for many people especially those who live a very hectic lifestyle. Not everyone has the time to go to a gym to work out for an hour and so. Fortunately, there are a lot of products that are being sold in the market for these very people who can't afford to go to the gym and work out. If one thousand dollars is a bit beyond your budget why not check out the best machines for under 300 dollars, or, the best units retailing at less than 500 hundred dollars?
The best machines for less than fifteen hundred dollars
Treadmills are among the most popular home exercise equipment today, and that's understandable when you consider how versatile they can be. It's certainly more convenient to run or jog indoors than outside, and many quality treadmills are now available for 1500 dollars or less.
But which one do you choose? While the price is important you have to mull over the other elements that make the treadmill useful. These include the incline, manual or automatic functions, and how many features are included. You'll also want a treadmill that has safety features installed, and you need to consider how powerful the motor is. If you have any plans of using the machine extensively, durability is a must.
The more powerful the motor is, the better, but you have to make sure that it doesn't lack in other features too. Treadmills today are packed with a bunch of features to entice buyers, so you need to make sure the treadmill has the features you're looking for and the add-ons are not superfluous.
Buying a treadmill is a health investment so you need to spend some time researching it. The time and effort you put in is going to mean you won't just save money, but you will get a treadmill that's going to serve your needs. Yes you need a treadmill that's easy on to use, has handlebars and an intuitive display. But if you know more about inclines, preset programs and integration and more, the easier it will be to buy.
Commercial Treadmills
Commercial treadmills offer a premium level of features for fun, performance and safety when it comes to workout equipment. A high quality professional treadmill can deliver a more comfortable and effective cardiovascular workout, protecting joints and keeping you motivated while you walk, jog or run to burn calories and build fitness. With amazing features on most models including high quality audio speakers, widescreen LCD stats displays, a huge selection of preset workouts and connectivity to fitness managers such as iFit, there's plenty on offer to keep you motivated and looking forward to your workout.
But even more importantly, a commercial treadmill has a premium standard of safety and comfort features which help you achieve a higher level of fitness while avoiding injury and discomfort. Safety features include cushioned running decks to protect joints, tethered emergency stop cords for sudden shut off, and a greater variety of speeds and inclines to perfectly match your preferences.
Most important to consider are the vital stats – motor capacity, belt size and weight capacity – which we discuss in depth within this article. Whether for beginners or marathon runners, in a gym or a home, these commercial treadmills are the cream of the crop when it comes to workout equipment for better health and fitness.
Folding Treadmills
Having a small home and limited workout space won't prevent you from owning your own home treadmill anymore. With our range of the best rated folding treadmills available in 2015, these models are the top in their class. Owning a home treadmill is one of the easiest and most convenient ways to incorporate a workout into a busy lifestyle, allowing you to build cardiovascular fitness, increase muscle strength, and even lose weight. Most people prefer to exercise in the comfort and privacy of their own homes avoiding the outside elements and overcrowded gyms.
In this guide, we've taken a detailed look at five of the top portable treadmills available today. We've compared their functionality in terms of speed and incline capability, motor power and running deck size and cushioning. We've investigated the appealing range of special features on offer, from trainer-designed inbuilt workout programs, to high quality audio speakers, all the way to online fitness club membership. We've balanced the aspects of style, construction, parts and features with price, looking at a variety of models from budget to high end
We've evaluated each of these treadmills to find the right balance between power and functionality, and the convenience you expect from a folding treadmill that is both easy to store away, and easy to set up for use. Whether you've been running for years or you are just a beginner starting out, there's a folding treadmill available that will fit your small workout space, your essential needs and your ideal budget.
Entry Level Treadmills
Having a tight budget is no longer a reason to miss out on owning your own treadmill. With our selection of the top rated, best value treadmills, you can find an economical solution to getting fit in the comfort of your own home. Providing an easy and convenient way to get in shape fast, owning a home treadmill will help you burn fat, improve cardiovascular fitness and strengthen muscles, all without leaving the privacy of your own home.
In this guide we present you with 5 of the highest rated treadmills at a range of low prices to suit anyone's budget. We've compared these models to help you choose the right option for your needs when it comes to features, performance and capabilities. Basic features include speed and incline control, LCD display and folding capability for easy storage, while the more premium features we've investigated include an amazing range of workout presets, extra wide and cushioned running decks and built in audio speakers with iPod connectivity.
Here we've provided you with the information and knowledge you need to compare the style, function and features of all these models with your ideal budget, allowing you to make an informed decision. Whether it's training for a marathon or just getting started on a fitness program, there's a treadmill and a price that's perfect for you.
Treadmills for the home
Owning a home treadmill is one of the most comfortable and effective ways to incorporate fitness into any lifestyle. Many people prefer to work out in the comfort and privacy of home without having to brave inclement weather or busy public gyms. Whether it's training for a marathon, keeping up muscle strength and mobility, or losing a bit of weight, a treadmill is an ideal piece of equipment to help achieve these goals. With the range of treadmills on the market today, it can sometimes be difficult to compare and choose which treadmill is best suited to your needs. Important factors to consider when thinking about buying a treadmill include size and storage ability, motor capacity, design, special features like stats monitoring and cushioned running surfaces, and of course price.
Today there are a variety of high quality treadmills on the market that fulfil these factors, and so many choices to balance features and functionality, price and performance. Here we compare five of the best rated treadmills on the market today, ranging in price from budget to luxury. With features on offer from simple speed selection, all the way up to premium inclusions such as widescreen LCD display, audio speakers and cooling fans, there's something for everyone. Experienced runners and walkers can find performance and features to suit their needs, while beginners can find practical and inviting models to get started on their journey to health and fitness.
Proform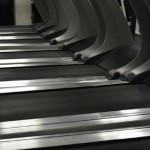 If you've done any research about treadmills, the name Proform will be familiar as the manufacturer has developed a solid reputation for manufacturing high quality treadmills. If you go online and take a look at their products you're going to see that they provide a wide selection of top quality units.
But while Proform has a lot of treadmills, which one should you buy? Unless you're familiar with their features you could end up making a mistake with the purchase. This isn't to say you could end up with a poor quality treadmill, but rather Proform makes treadmills for different users, for those who are new to long time treadmill users.
There are a lot of ways to research these treadmills, but going through all of them is going to take too long. Rather than spend hours on that, you can just read this review of the top Proform treadmills here. We have collected the best the company has to offer and taken a close look at each one and put them through the paces.
In these reviews you will discover what their main features are, how they work and differ from one another and get an idea which is right for you, whether it is a used Proform treadmill or new. We will also take a look at the different types as well as comparisons of their workout apps, capacities and other specs. By going through these you will be better informed and make a better decision when the time to buy a treadmill comes.